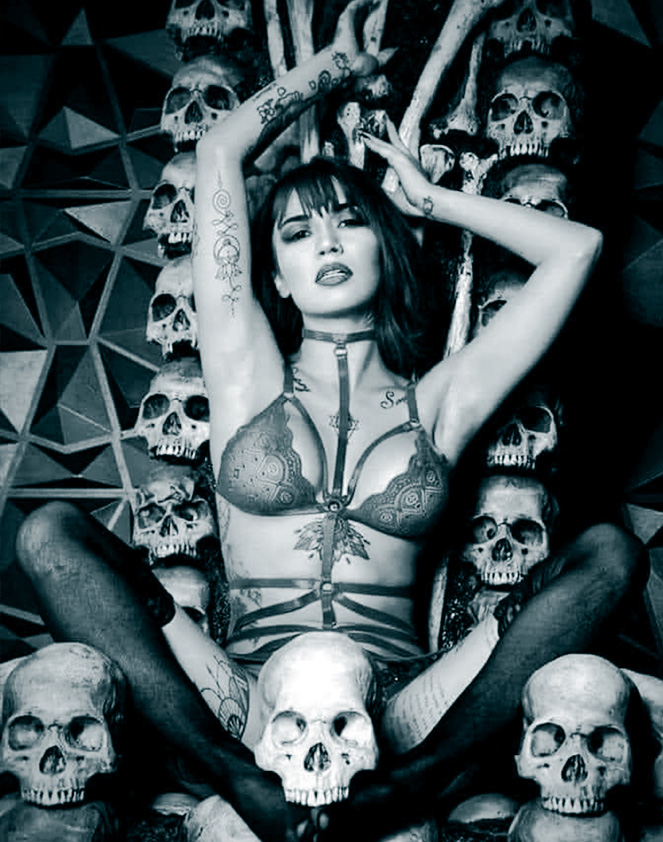 Writer: Lucy Az
Subject: Incestuous Whore Daughter  
Link: MEWE / 26.06.2021 / Rituals of the Dark Priestess
Incestuous Whore Daughter 
Appearing before me with lustful eyes and a pheremoned saturated cunt that still dripped of Lucifer's Divine seed, Mother Lilith stood tall over me and pressed my head down so I was on all fours. Without hesitation, Father Lucifer slid His well lubed cock up into my whore ass and began His ass fucking — just how we both like it.
Mother standing over me and awaiting my incestuous service unto Her. As I feel my Beloved Father's cock drill into my core, I carefully and adoringly grip Mother's Divine thighs and begin cleaning Her cunt of the gooy jizz Father loaded in Her womb. At 1st it oozes on my tongue, its warm and thick creamy texture coating my tongue as Mother gently squeezes it out on my tongue. Then Lilith begins to add Her uric acid to enjoy Herself as I serve in Her crotch. Smiling as I ingest and swallow the cummy and uric mixture that I deeply crave.
Upon finishing emptying Her bladder and Father depositing His heavy load deep in my whore core,  Mother grips my hand and extends my middle finger, sleeving it entirely with her wet cunt. Lilith begins riding my Finger to Her sadistic pleasure as Father now withdraws from my used ass, and pushes into my wicked womb. Thrusting hard and with lustful fervor to deliver His dark seed into His daughter's womb.
Mother grips my head as She fux my finger, wrapping Her fist in my matted hair and finally cumming hard. Grinding Her clit along my palm and smearing it in Her cum. Upon standing up and now cupping my neck, She brings my slimed hand to my face to watch me suck my fingers of Her sacred juices while asking how Father's cock feels as He seeds me by the gallons. While still licking my fingers, Mother kisses my forehead as Lucifer pulls out of His whore daughter, Lilith gripping His cummy cock and walking Him out for some further action elsewhere. Smiling and rubbing my damp cunt as I feed on Mother's cum and bring huge palmfuls of Father's cum that filled my womb up to my face to feed on His sticky jam. Another incestuous gangbang with Lucifer and Lilith to elate my week.