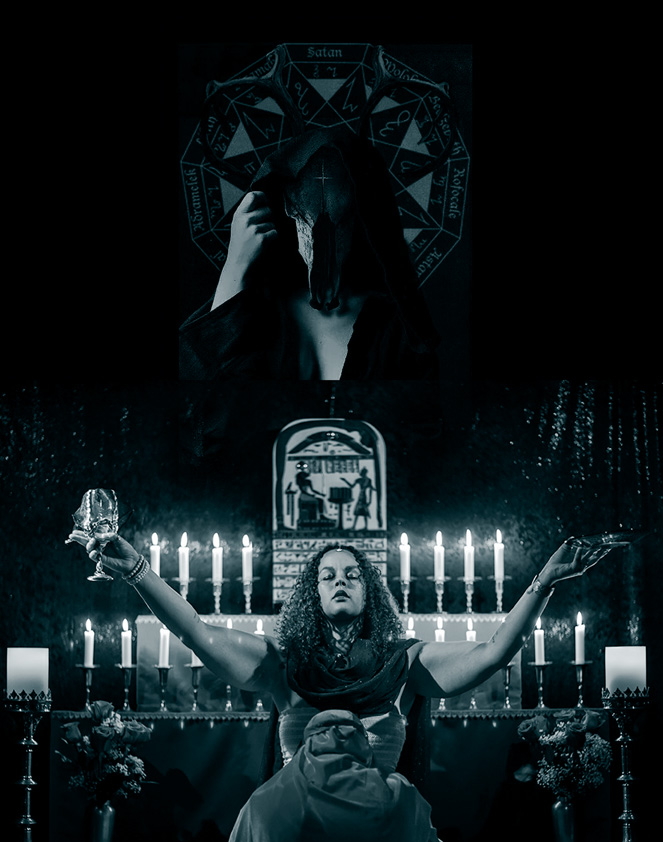 Feature Writer: Witch333s
Feature Title: Satan, the Watchers
Link: TUMBLR /  19.08.2020 / Posted by witch333s
w I † c h 333 s ✞ ☾ ☽ ✞
Satan, the Watchers
This topic originates to the idea of, how can evil exist if God was / is so good, and created such good, and only good?
In my opinion, God did not create evil. He did, in fact, create the ability human's have, to have free will. To make our own decisions. And with that, since we are flawed, chose evil. Because in free will, you will seek, and find the unknown. The unknowing is probably our biggest flaw. But if you see… all that we have discovered in the result of us choosing evil. All the ideals, beliefs and science we have accomplished. But also, all the wretched things we have.
So, in the fallen angels, you have two different groups.
You have angels who were cast even before humanity became corrupt on its own. Angels who lusted after human women, and possibly even mated with them. God cast them out as punishment.
The other group, was founded by the most mighty angel of all, Lucifer. He became jealous of God's love for humanity, because God said that we shall worship none other than him, and to Lucifer, God put us before all. Lucifer's jealousy and rage brought him to challenge God, and become prideful and wrathful, and with that, God cast him down to become Satan. (Two separate entities).
So, who truly is the lesser of two evils? Who truly committed the first sin?
And who truly created evil, then?