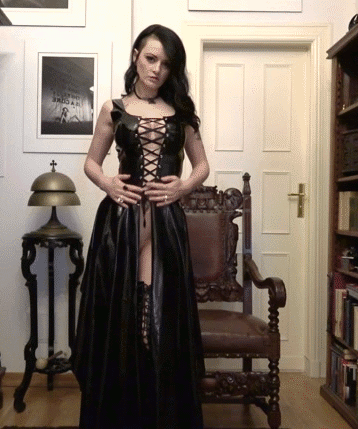 Feature Writer: deathsexysix
Feature Title: Without Satan!
Link: TUMBLR /  27.03.2020 / Reposted by sotar999
Without Satan!
NO AROUSAL WITHOUT SATAN!
NO LUST WITHOUT SATAN!
NO SEX WITHOUT SATAN!
NO RELEASE WITHOUT SATAN!
MAKE HIM PART OF EVERY THOUGHT AND BREATHE YOU DRAW AND YOU SHALL BE FREE AND KNOW POWER UNIMAGINABLE!
THOSE THAT COME TO RELIGION ARE TYPICALLY WEAK MINDED AND EASILY SEDUCED.
WOMEN THAT HAVE COME TO CHRIST AS A RESULT OF PERSONAL LOSS OR TRAGEDY  ARE ABUNDANT PREY.
BEFRIEND THEM AND SUBTLY SEDUCE THEM.
THIS TAKES WORK, TRIAL AND ERROR.
I HAVE SEDUCED CHRISTIAN WOMEN COMING OFF A DIVORCE AND SEEKING BELONGING.
THEY GRAVITATE TOWARD CHRISTIANITY THINKING THEY WILL FIND REDEMPTION.
INSTEAD THEY FIND ME LURKING IN THE SHADOWS.
I TELL THEM WHAT THEY WISH TO HEAR.
THEY BECOME CONVINCED I AM A GOOD CHRISTIAN OFFERING THEM REFUGE WHEN INSTEAD THEY ARE NOTHING MORE THAN PREY.
IT DOSE NOT TAKE LONG BEFORE MY COCK IS THROTTLING THEIR BECKONING CUNTS!
DEEP INSIDE COCK IS WHAT THEY TRULY DESIRE NOT JESUS.
THEY SEEK A VIOLENT FUCKING BECAUSE THEY KNOW THAT IS WHAT THEY NEED TO SATISFY THEIR FLESH AND THEY CALL OUT TO SATAN NOT LONG AFTER BECAUSE THEY KNOW HE IS THE ONLY PATH TO THE PRIMITIVE SELF THEY SEEK WITHIN!
HAIL SATAN!