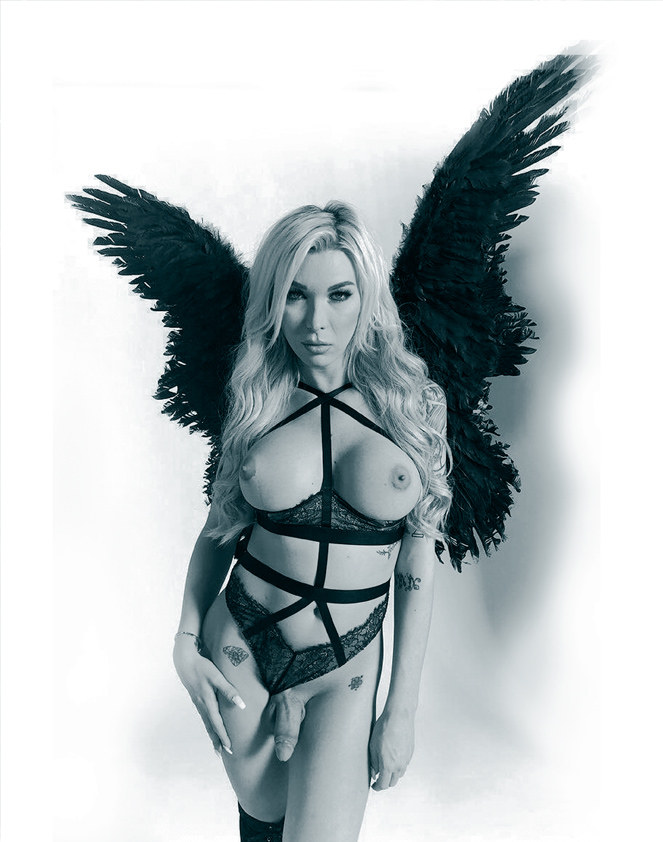 Writer: Lucy Az
Subject: Triple Stack Surprise  
Link: MEWE / 26.06.2021 / Rituals of the Dark Priestess
Triple Stack Surprise  
My ever alluring Island Priestess @Hoku Lani  lies on her back and swells her breasts to mammoth sizes. And I manifest my cock to mimic that of a horse's phallus. Driving deep in her dark cave as I suck on that tit flesh. But it's not just my maneuvers that has her elated, it's that Mother Lilith has spread my ass flesh and drives deep into my womb as I fuck my Priestess's whore hole.
This chain reactive fucking goes on with moaning, groaning, and mumbling until the dark seed of Lilith begins to fill me. I in turn ejaculate into my beloved Priestess. I pass into my lover, the dark energy of our Mother, pumping it into her as her tit flesh satisfies me. As I pour my soul into my lover while getting incestuously fucked by the dark Goddess, a fourth tags in and drives his cock into the womb of our bloodline.
The cock of Lucifer rounds out our family fuck fest.
A transfer of semen goes from Lucifer, through Lilith, into me, and then deposited into the Island Priestess. Taking the combined cum into her womb and feeding off its incestuous dark energy. It's at that moment, that her nipples spray my face in milk as she cums hard. This family fuck fest secures the depth of love that others only condemn in jealousy, and infuses eroticism and lust into the blood line of Lilith with this deviant sex magick. My hands clasping hers as I observe the pure elated joy of being the recipient of family lust. Sealing her climax with a long kiss.