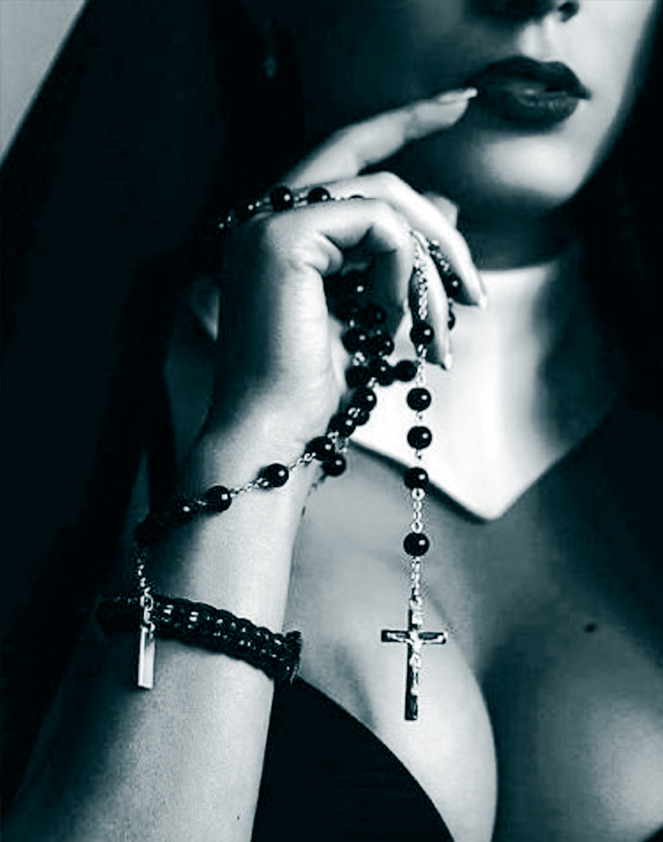 Feature Writer: HOKU LANI
Feature Title: TEMPTATION
Link: MEWE /  28.10.2020 / Posted by HOKU LANI
Temptation
It feels good to give into your temptations.
Tell me you want to sin, can you say no to me?
When I tell you to get down on your knees, while I spread my legs. I tell you that the path to salvation is between my thighs, will you believe me if I tell you that any punishment you shall receive for all of eternity is worth just having a single taste?
Just licking your tongue once against my wet pussy will be worth it all.
Will you lap it up?
My juices taste so good, how can they possibly be evil?
So get down on your knees and pray, pray for salvation because I am going to give it to you.
Your path to salvation rests between my thighs and begs to be worshiped. This will be the most fulfilling experience of your life and you will remember it until the day you die.