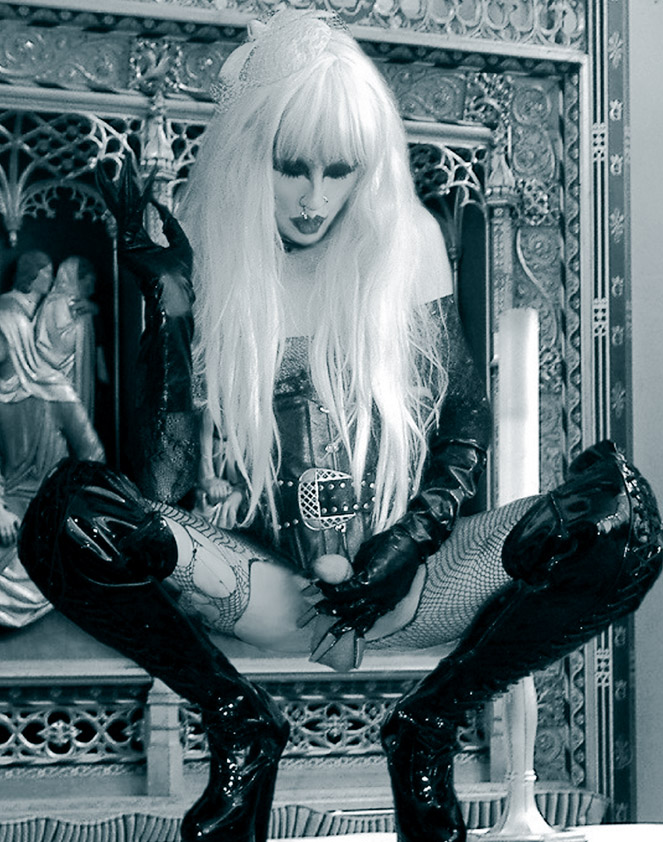 Feature Writer: Guardianwolff666
Feature Title:  Legion arise and awake
Link: TUMBLR / 16.10.2020 / Posted by Guardianwolff666
Legion arise and awake
Rise up Demon of the night.  I conjure your seed to fill my hole and baptize me in the glory of your cum and burn in me the craving of your love to never end, for your power is more than man can comprehend or can ever drink enough of for each moment your monster cock hangs to my lips for all to suckle. 
It is a beautiful penis for all to gather around and worship at his throne.  It's girth is heavy as we are transformed in the nature of the beast 666, Hail Satan for your cock's magnificence.  We grovel in the dirt as your flames rise in our eyes. We bare our asses to give to you freely.  We have tasted your cum and hunger for more.
Your Legion rises in me.  Awake Legion, awake and rise for you stir in my cock and my anus the temptation to breed and be bred.  Your sperm is in my veins for I am yours, your creature of the night.  I have tasted man's semen and I have taken cock further down my throat than I have ever imagined and begged for more. 
Sodomy is in my blood as it is now in yours, you who have ears to hear and eyes to see that we are all Son's of Satan embracing our darkness, eating the ass of the Xristian, corrupting his soul, and feeding him the Demon cock he knows he cannot resist.  He doesn't even try to.  He wants it all. 
Porn, raunch, perversions, fucking and more fucking. The young Xristian men and priests and pastors, who secretly have lit the fires of sodomy while praising Satan in secret and Blaspheming the Jehovah God, you are now whores and sluts for cock.  You need men to satisfy your lusts.  Your lusts will not end.