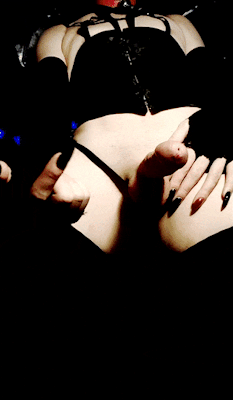 Feature Writer: belialshareshiskingdomwithlilith
Feature Title: It's Sinday!
Link: TUMBLR /  16.03.2020 / Reposted by belialshareshiskingdomwithlilith
It's Sinday!
Let's Sin! Unholy Blasphemy! It's So Delicious! Unholy Perversion! Damned Christ! Fuck Bible! Fuck Whore Mary! Masturbate and Cum for This! Destroy Christian Souls for Lucifer with Impure Lust! Destroy Christian Families in the Name of Satan! Ave Lilith! Ave Satanas!
Damned Christ! Whore Mary! Delicious Blasphemy, Unholy Lust! Hot Perversion in Nomine Satanis! Welcome Demons of Sin! Destroy Christian Families with Adultery, Depraved Sex, Orgy and More Perversion! We Live for Eternal Lust and Blasphemy! Blaspheme Christ is So Delicious! Welcome Hellish Hosts! Cum to Lilith! For Lucifer! Ave Satanas!
Damned Christ! We Love Blaspheme You! It's Hot! Unholy Blasphemy! Rex Satanis! Lucifer Satanas Excelsi! Devour Christian Lives with Lust and Sin! Let's Sin for Satan with Perversion! Sinday! For Lilith! Ave Diabolus!