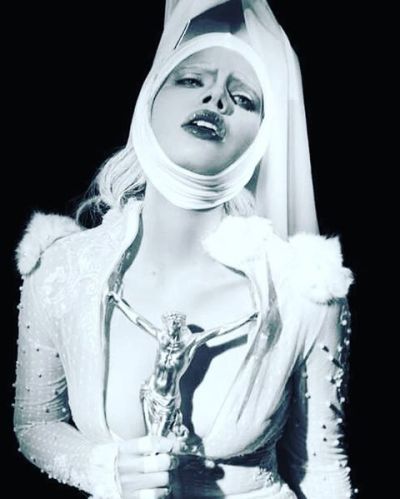 Feature Writer: The Path To SATAN
Feature Title: It's always in the darkest fucking hour
Contact: fossial@yahoo.com
Link: TUMBEX /  29.05.2020 / Reposted by Sataniclustlover
It's always in the darkest fucking hour
… that you'll find your true fucking self
Yes when you're lost and don't know where to turn let the darkness lead you to where you should be. Do not be afraid of what you may find as it is part of who you are. Embrace it and enjoy all the pleasures it will lead you to. It will always be there to lead you if you would just allow it to. So accept and embrace your darkness and allow it to take you into the darkest part of your Being. Hail Satan.
…had to sin to let Satan in
Yes this is true. If you Sin it will let Satan in by opening the door to him and his demons to come in. With some Satan and his demons will come in but they will not stay because the Spirit of god lives in us all and that prevents Satan and his demons from staying in you. In order to get Satan and his demons to stay in you, you must drive out the spirit of god from you first. If you do not drive out this spirit of god from you then Satan can never make his home in your soul for all eternity. To all who seek Satan remember what I have written.
NOTE: Even those who think they are one with Satan it would be a good idea to drive out the Spirit of god from you just to be sure that Satan will stay with you for all eternity. If you want more information on this then send me a message to fossial@yahoo.com which is my e-mail address. Hail Satan.
…embrace your dirty sexuality without any guilt
Yes you can embrace your dirty sexuality without any guilt by Driving out the Spirit of god [that lives in us all] from your body, mind and soul forever. If you don't know how to do this and it is something you want and need to do contact me at fossial@yahoo.com and i will guide you in doing just that. Hail Satan.
…it's Sinday, pray
Yes today is Sinday another Sunday God's sabbath day and a day to pray so here is a prayer that we all can say every Sunday. You can call it my act of contrition …
O you bastard God, I [state you full name] am not heartily sorry for having offended you, and I love all my sins and do not dread the loss of heaven and I welcome hell with open arms but most of all because my sins offend you. You fucking prick bastard God who are all good and deserving of only my blasphemy. I firmly resolve in Satan's name and all that is unholy to not confess my sins,not to do penance and not to amend my life of evil and to continue my sinning ways. Amen!
Say this prayer every Sunday to honor Satan. Hail Satan! Let us sin on Sinday!
…feed the demon inside you
Blaspheming have become a sweet habit. I reject Christ every morning, and I started invoking Satan while I'm fucking. While my wife have always been uncomfortable with this, last night she asked me to blaspheme when she was cumming. Thank Satan to put her into your path, I'm doing my best corrupting the Christians around me everyday. Fuck God! Holy shit! Awesome … Hail Satan!