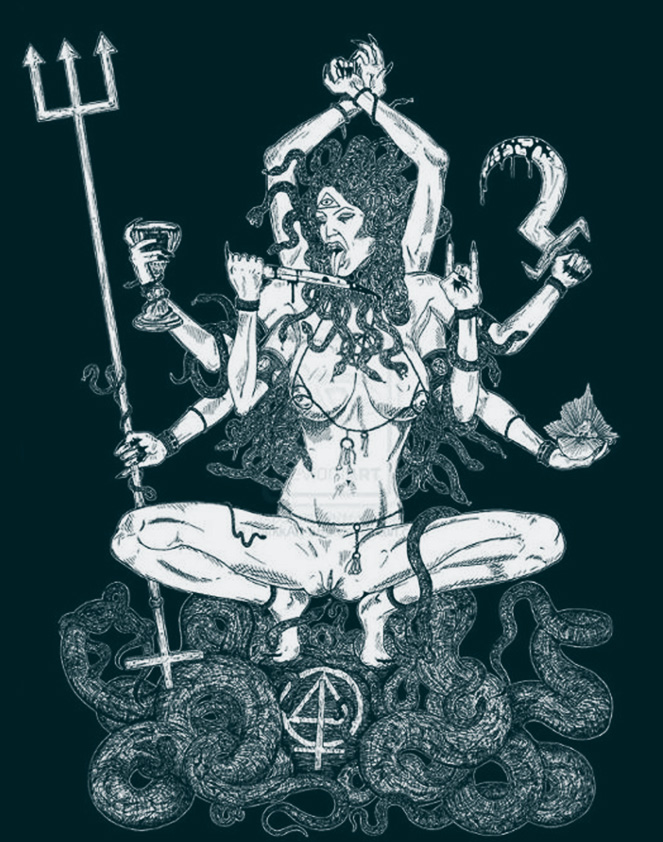 Feature Writer: Chelsea Schilling
Feature Title: God's truth about Occult
Link: No longer available /  05.10.2009 / © 2009 WorldNetDaily
XP Notes: Poor Chelsea, she a fucked up bitch
God's truth about Occult
Occult and Sexual Relationships
Seeking out the counsel of psychics or occultic involvement for marriage can invoke influence of demons over sexual relationships. When a person has been involved in the occult or in a highly structured religious system powered by witchcraft or even for that matter receiving advice for marriage from psychics, the door will be open for demonic spirit guides to enter.
These spirits will stand on either side of the male and female causing all kinds of trouble in their marriage. There are vicious sexual spirits which can molest and torment susceptible individuals. Those attacking females are called Incubus and those concentrating on males are called Succubus. They often come into prominence in connection with witchcraft spells, love potion and other curses of lust.
These curses of lust can also operate when people consciously or habitually experiment with sexual sin. For example having a sexual relationship out of wedlock, or conceiving a child during the courtship and becoming a single parent. This illegitimate or bastard child goes under the curse for the next ten generations or four hundred years.
According to Deuteronomy 23:2 No one born of a forbidden marriage nor any of his descendants may enter the assembly of the Lord, even down to the ten generation.
The Poor child will be under the control of the evil spirits causing a lot of trouble in his/her life. Ten generations of curses must be broken if he/she is ever to be able to feel at ease in the house of the Lord. This curse leads to church hopping and the inability to ever feel at home anywhere.
Spirits commonly found in the Bastard: lust, sadism, masochism, sex goddess, such as of the female body (Venus worship), worship of the male body (Phallic worship), nudity, nakedness, pornography, rebellion and rejection.
Those inherited in witchcraft cause some of the worst problems, because they begin their work on even very young children. I will not go into lurid details, but every kind of deviate sexual experience which, can appear normal, can be generated by these spirits.
They delight in inflicting —
Pain, fear, nighttime fears, forbidden sleep, restless nights, insomnia, pressure sleep, nightmares, tormented dreams, blockage in family relationships, damage to the family structure, family destruction, family disunity, separation from family, hurt feeling, miscommunication, lack of communication, destructive lust, impotence in husbands, fear of sex in marriage or frigidity in wives, gynecological disorders, dissatisfaction, frustration, desolation, defilement, immorality, free love, sexual curiosity, abnormal adolescence, lewdness, sexual impurity, sex perversion of all kinds, rape, assault, abuse, child molestation, sexual desire for children (pedophilia), uncleanness, seduction, abnormal sensitivity, lasciviousness, occult sex, uncontrolled sex, incubi, succubi, masculinity in females, lesbian spirits, femininity in males, homosexuality spirits, bisexuality, promiscuity, adultery, prostitution, harlotry, fornication, sexual fantasies, cruelty, nudity, pornography, sex with animals, anal sex, sadism, masochism, incest, filthy dreams, filthy conversation, shame, condemnation, guilt, depression, suicide, sorrow, hopelessness, unhappiness, bitter disappointment, rebellion, all kind of rejection, confusion, shame, anger, failure, arrested development in body, mind, will and emotion...
Satan's emissaries work constantly to control the individual by disrupting this three part harmony causing stunted growth in body, strong emotions and mental anguish on their victims. The Lord created man as body, soul (mind, will, emotions) and spirit. If the devil can slip in undetected in one area he will continue to spread his rottenness to other areas. The result can be the destruction of everything. This makes it imperative that we learn to detect these dangerous inroads early, prevent it from spreading and root it out.
These depraved spirits play with their captives, cruelly tormenting and using their bodies to satisfy the orgiastic and filthy craving of the demons. Once entered, they do not care whether or not the experience is pleasant for their host. As a matter of fact, they rather prefer that it produces pain and suffering.
This way they not only enjoy the lust they generate but also the horror with which the cringing and helpless person is filled. Again and again, he is driven to do what he has come to hate and dread. The lower the person can be made to sink, the more animalistic and sickeningly filthy he becomes, the more the demons enjoy their cruel game.